Collier-Seminole State Park is about a hundred miles west of Miami across the Florida Everglades.
Here's a shot of the happy campers after pitching their new Coleman 10' x 8' Sundome tent.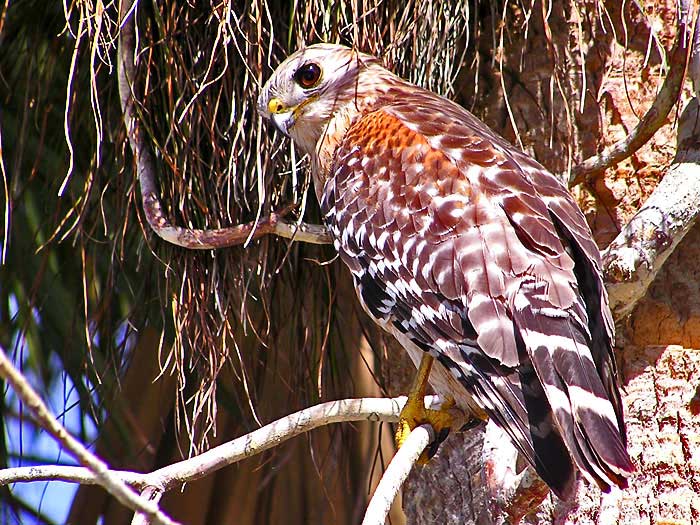 Looking over our campground were a pair of Red Shouldered Hawks.
This one was perched on a tree about 20 feet from our tent.

Left: The park's Interpretive Center is a replica of a blockhouse used during the Seminole
Indian wars (1821-1858), inside are exhibits of plants and wildlife found at the park.
Right: A section of the boardwalk on the trail leading though the Royal Palm Hammock.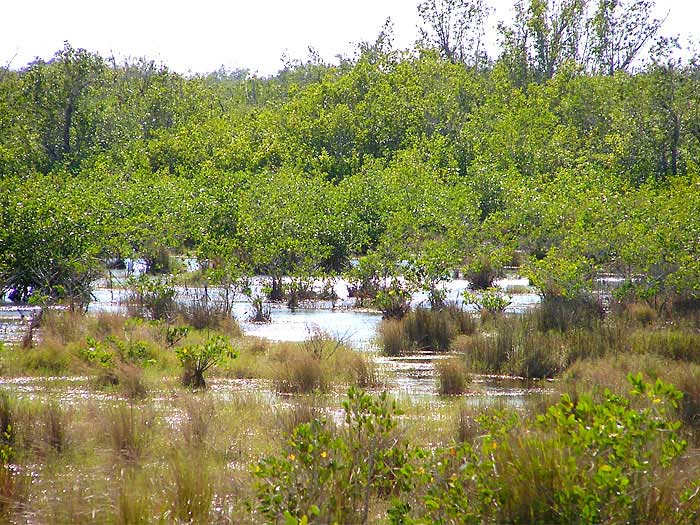 Midway on the Hammock trail is an elevated observation platform overlooking a salt marsh.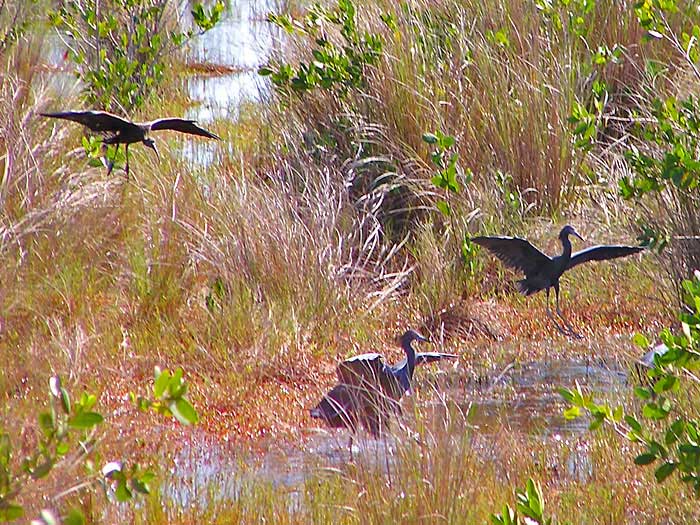 Numerous species of wading birds can be observed feeding in the marsh.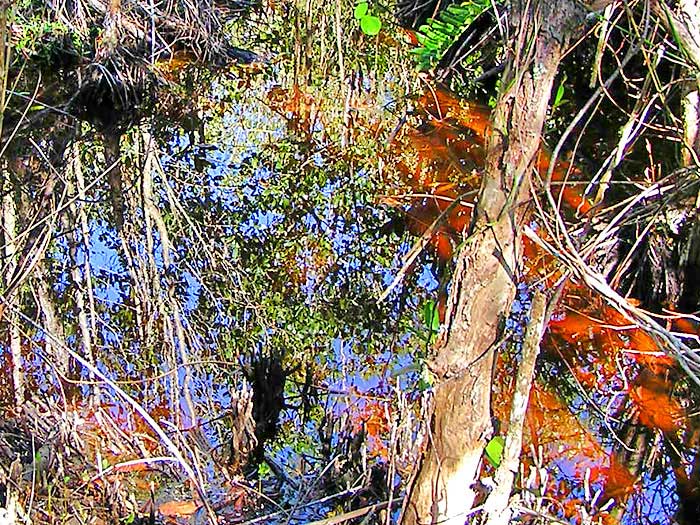 Tannic acid from the mangrove leaves stains the water a reddish-brown,
which contrasts the reflection of the blue sky and plants.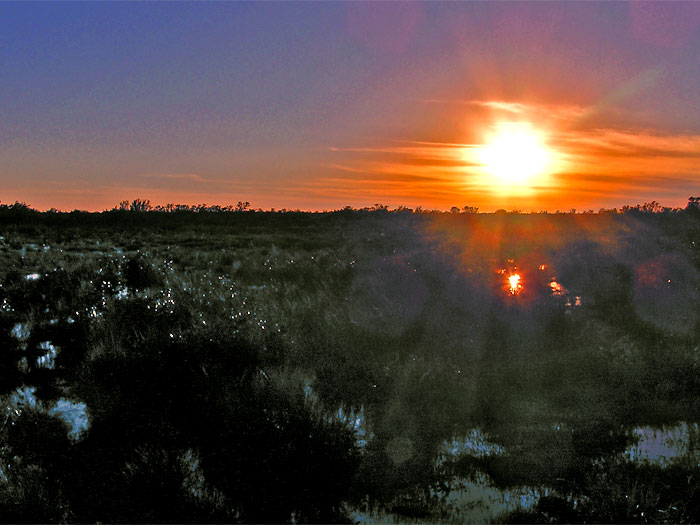 As nightfall approaches, the sun sets behind clouds along the horizon... so peaceful.

The Iconoclast.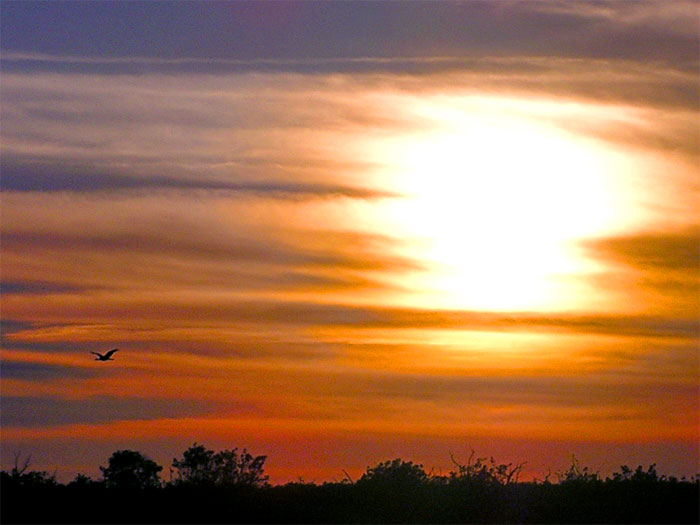 Icarus.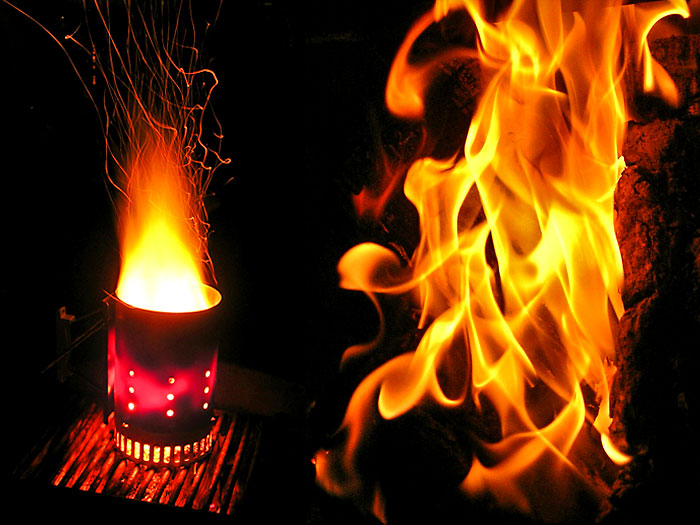 Left: Our Weber Chimney Starter gets the coals burning without the need for lighter fluid.
Right: After cooking dinner, we threw some pine logs in the grill on for a nice, warm campfire.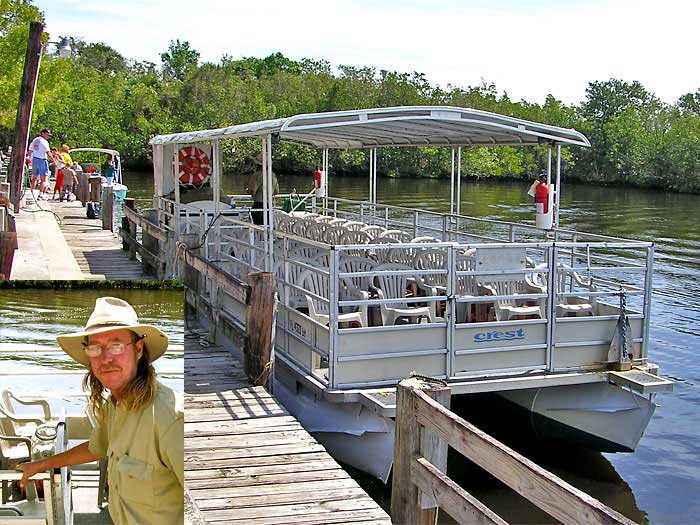 On day two we took a guided boat tour of the mangroves and Blackwater River.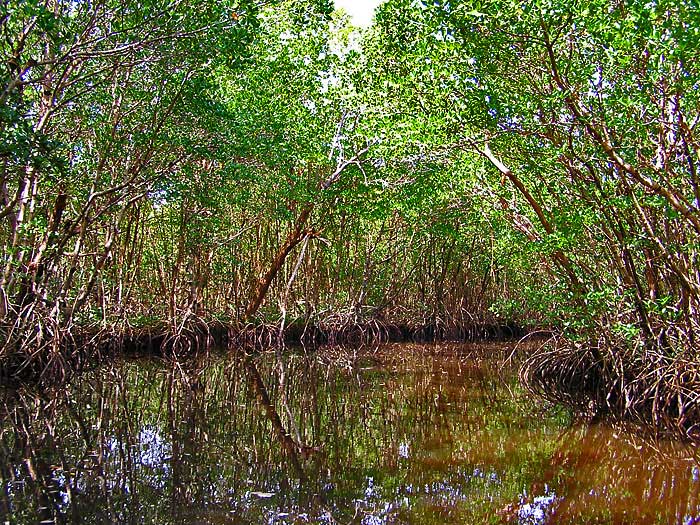 Mangroves line the river banks and cast an eerie beauty.

The adventurous can rent canoes and follow the river for 13.5 miles to a primitive campground on Whitehorse Key.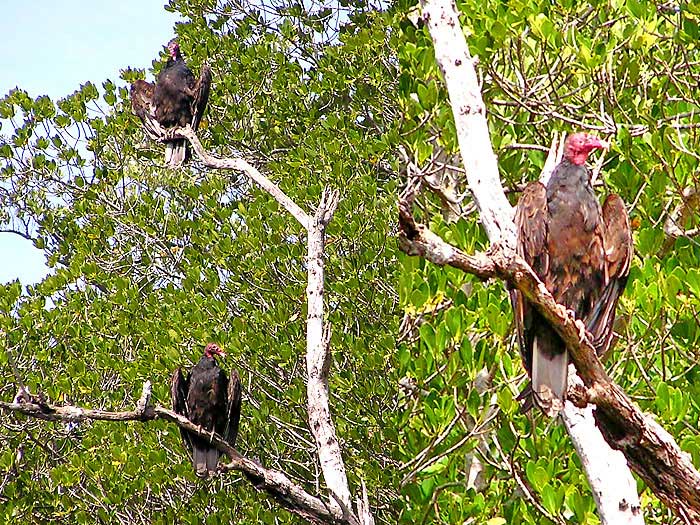 Turkey vultures wait patiently in the trees for lost tourists.