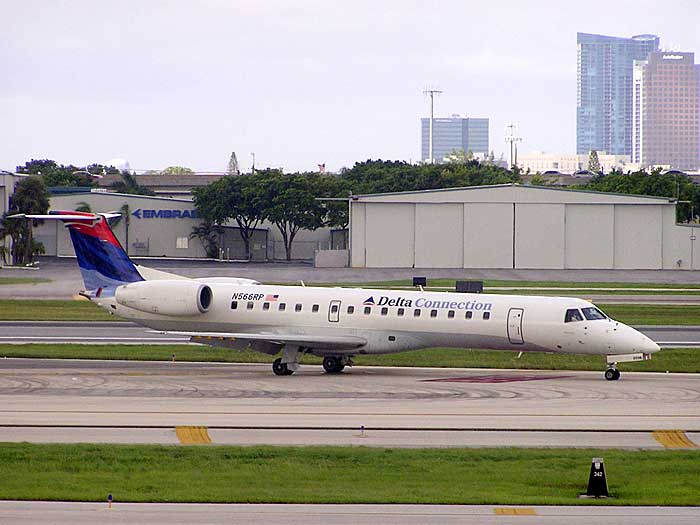 Our chariot arrives! Embraer Regional Jet 145LR (N566RP) taxis to the terminal at Fort Lauderdale-Hollywood International Airport prior to our flight to Birmingham, AL. This 55 seat ERJ, built in 2003, is operated by Chautauqua Airlines for Delta Connection.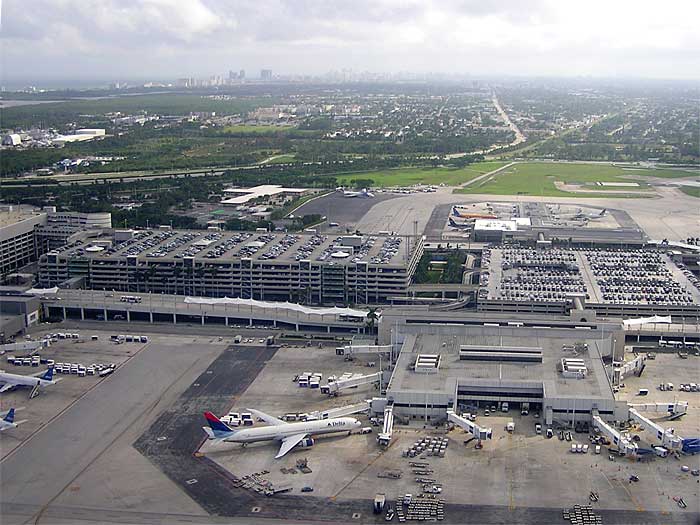 Two Rolls Royce AE3007A1P engines give the 145 a quick take-off and climb rate. FLL would be closed the next day as hurricane Wilma struck South Florida... we got out just in time.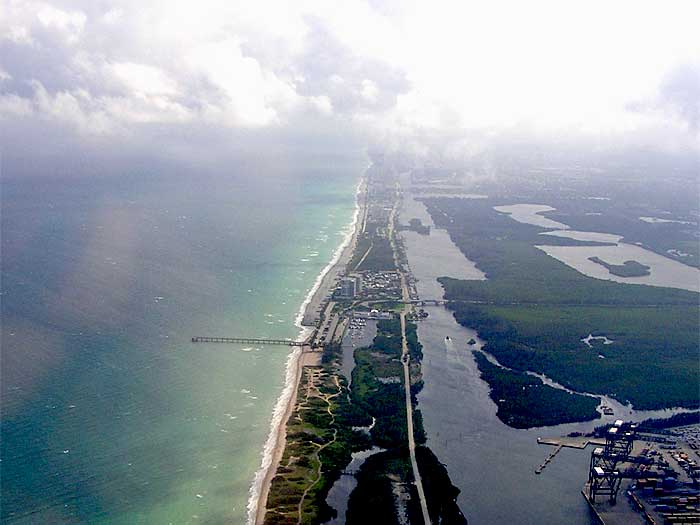 Departing to the east we crossed over the coast just as the aircraft was entering the low cumulus clouds.
Turning to the north west, we were back over land and above the puffy cumulus clouds with mostly wispy cirrus clouds above us. However, this was soon to change.
Ominous looking outflow from hurricane Wilma could be seen above us as we flew over central Florida. Wilma would make landfall as a Cat 3 hurricane about 15 hours after this photo was taken, knocking out power to millions of south Floridians.
Leaving Florida we were finally out from under Wilma's outflow, and into cool, dry air with only a little haze.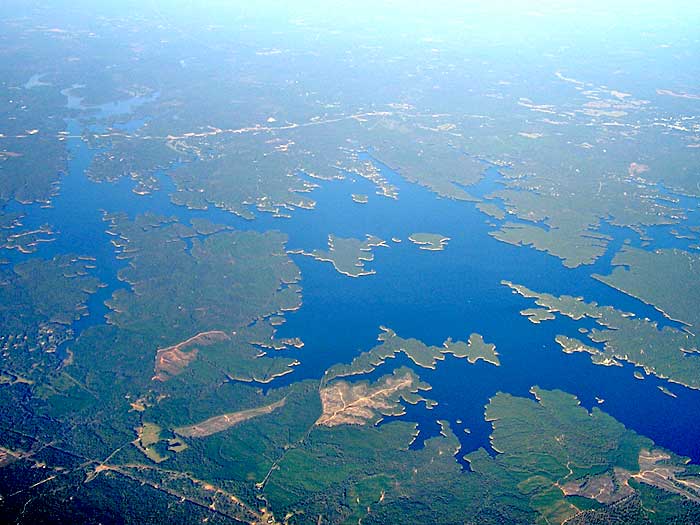 Looking like a computer generated fractal landscape, we had a great view of Lake Martin in Alabama.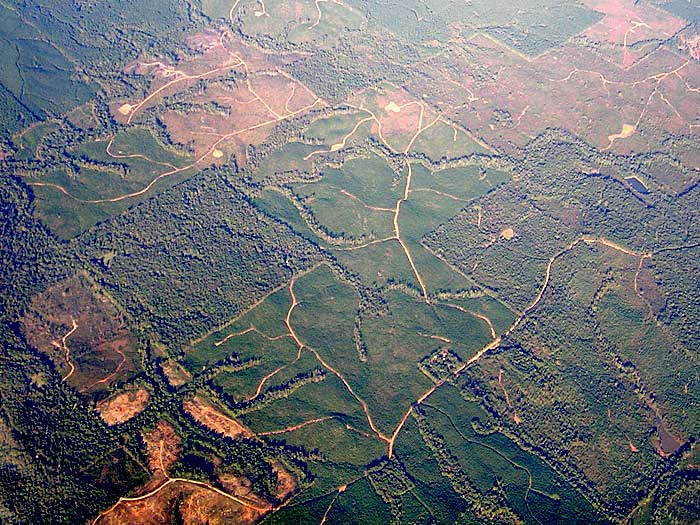 A maze of country roads in Coosa County, Alabama.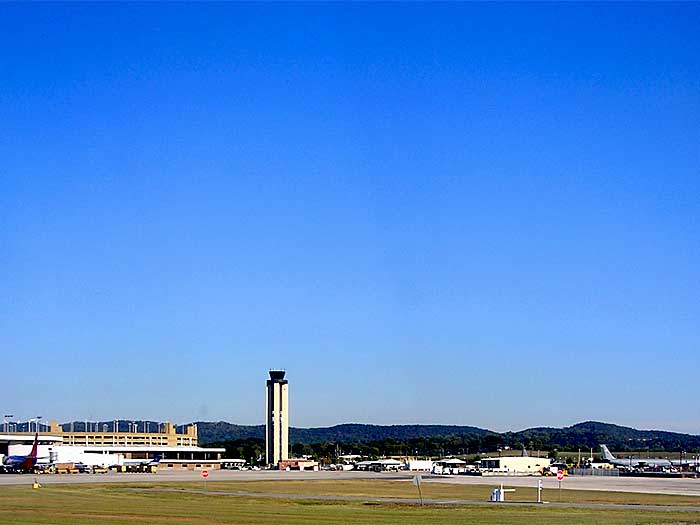 Arrival at Birmingham International Airport... not a cloud in the sky. We would enjoy great weather for most of the next week.
Our captian and first officer shutting down the cockpit.
The Embraer is one sleek looking aircraft which we were able to get a good look at after disembarking. No need for a jetway, just a few steps down to the tarmac...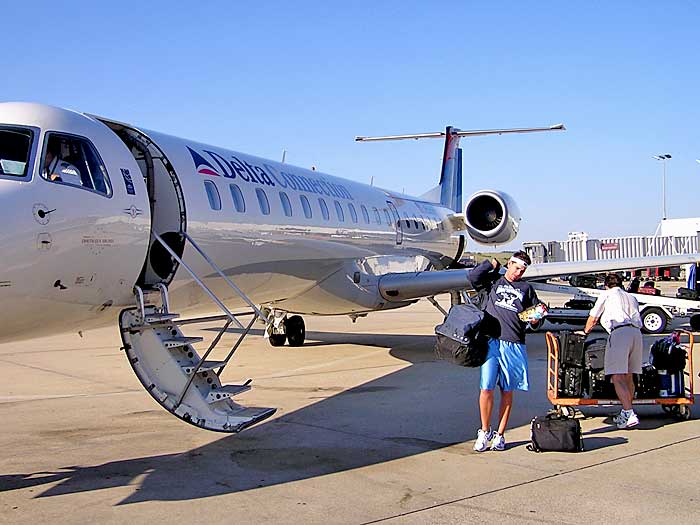 ...and then a few more steps over to the baggage cart. Not a bad way to fly as long as the weather is nice. And thus our flight to BHM came to a close.